©J.C. Stewart~*~2005
Not a night goes by that I don't touch your heart with gentle touches of love.
You are the face of caring and family that I hold dear and near.
Is not a seperation, in our hearts we still touch and dance in our dreams.
Mama not a day goes by that I don't touch your face with gentle kisses.
in the rays of the sun. I have not left you, always part of you.
On that day we bonded that was forever and always.
Not a mile goes by that I don't walk them by your side.
My steps will forever walk with you.
This life we lead has made us who we are..
Each lesson we learn helps us grow..
You have learned something some never get a chance to know.
True love, reach out and show them what can be..
For each heart you touch brings us closer to each other..
The miles will grow shorter..
Each smile you bring to another you also bring to me..
When all is said and done, my love is yours.
© J.C. Stewart~*~June 5, 2006.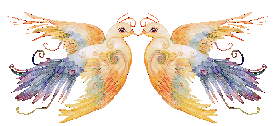 Each Moment
Each moment I stop and smile
As thoughts of you drift on angel's wings
Through my mind
Joy filled memories dancing on the sun beams
Each one more precious because of you
I see you clearly, eyes aglow with happines and love
Each moment is engraved on my heart
Mama and Papa I did come home with you
Where ever you are I am there
Home to me is your heart
I feel your love so strongly
You give me more love in one touch, in one prayer
Then many know in a lifetime
I still feel your hugs and gentle touches
Feel my touch in the gentle breeze that caresses your face
I am ok Mama and Papa, thank you for helping me
Find freedom from pain
I am at the bridge watching over you and loving you
Now is time for you to heal
Know you are the best Mama and Papa anyone could have
I send you kisses and hugs on the wind till the day of reunion
Love always and forever
Is never good-bye, but till we meet again never to be parted
Till we meet again Mama and Papa
I am always near

© J.C. Stewart aka BarTendersBluesWolf~January 23, 2006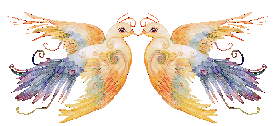 My Boy
Always in my heart, always in my thoughts
Your sweet smile warms my dreams
I feel you near in the dawn of a new day
I see your eyes shinning back in the eyes of a friend
I feel your touch in a warm hug
You come to me in many ways
In the sun that warms my soul
In the rain that brings heart peace
In my dreams you run free
I see you strong and always mine
My Boy you are my joy, my love
I watch the clouds flow by and see your image
I see you dancing on the clouds
Two hearts bonded are never apart
Love never ending always true and strong
Till the day of reunion I give you my heart
To hold and know you are always part of it
My boy, my joy always and forever

©J.C.Stewart aka BarTendersBluesWolf~January 21, 2006.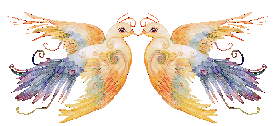 GREETINGS WOUNDED HEART
Not knowing what to expect
We the wolves stand on guard
Waiting for you
Within a heart beat
We are by your side
Each wolf understands your pain
Nothing will stop us from reaching out
Like you we were lead here
By a loved one
We the wolves wish to give back
What we were given when we first came
To to this room of caring hearts
We open our hearts to you
Look within our hearts
Know that you will find healing
We are proof of that
You being able to smile again
Is what is most important to us
Each step you take
A wolf will be there
Taking each step with you
Those who reach out and care
Have the heart of a wolf
Heart of a wolf is caring
Greetings wounded heart
Wolves reach out
Remember the pledge
Hold it close, hold it dear
It is engraved on your heart
Forver and always

©BarTendersBluesWolf~February 8, 2006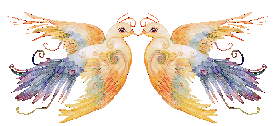 HELD IN MY HEART
When I first held you in my hands and looked into the eyes of love
My heart filled with wonder that someone so small could fill my life with so much
Love and happiness. I watched you grow from an adorable furry kitten to a regal King
We bonded in the twinkle of a glowing star and that bond will always join us by a silver thread
My hands and arms had to let you go for now, but you are forever held in my heart
I see you sunning yourself in the warmth of the sun and you feel the kisses I send
On the rays of the sun. Until we are one again I give you my heart to hold, and soul to touch
With these hands I will reach out to you and gather you close and never let you go,
Until then I send you hugs on the colours of the Rainbow. Love always your Mamma

©J.C. Stewart~BarTendersBluesWolf~February 23, 2006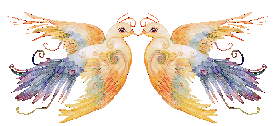 HERE I AM

When you look into the summer
sky I am there. When you look into
the eyes of a true friend I am there.
When you hear a song that touches
your heart it is I. When you feel the
sun on your face it is a millon kisses
from me. When someone calls you
friend it is me saying those words to you.

Look into the night sky and see
the stars twinkle back at you it is a
message from me saying find joy, I
want you to be happy and find laughter
in your life. When you give to others
you are giving to me and I am there.
Let other's touch your heart because
I am reaching out to you through them.
When you let someone in you will
see the joy of love and be forever
with me. Love never ends.
Here I am

©J.C. Stewart~BarTendersBluesWolf~March 20, 2005

KEEP GOING

When times seem dark
shadows all around
each step you take
seems so heavy
look beyond the darkness
See the light of friendship
Keep going
A hand will reach out to you
to help you back on
to the path of peace of heart
Keep going
See the light of rebirth in reunion
One never leaves our side
Is a seperation of bodies
Never of hearts or souls
Keep going
Is a misson for you
Someone who is waiting for you
To reach out to them
To bring light to their lives
To Care
Through you, they will reach others
Keep going
The light on the horizion
Is your reward
Joy in reaching that light
Till then
Keep going
Each step, each heart
Each caring moment
Brings you closer
Keep going
Hold on to the hand that cares
Know that love is all around
never alone
Keep going
Together

©J.C. Stewart~BarTendersBluesWolf~ 2006

One More Time

My heart cries out so often
One more look, one last touch
Let me hold that silky one again
To feel that warmth again
To look into those trusting eyes of love
My ears yearn to hear your call
To awaken from this dream
And find them there beside me
Then whispers come to my heart
I hear that beloved voice again
In the winds that caress my soul
When I look into the eyes of one
Who has reached out to me
I look into your trusting eyes of love again
My hands and arms let you go
You are forever in my heart
There will come a time when
My work is done that I
Shall awaken at the Bridge
Look into the distance
And see all are strong and healthy
Then one who has been waiting
Will raise his head and come running
Running to my arms
Again to feel that silky warmth again
Will look into the eyes of love
Here you are by my side
Silver tears shall fall upon silky fur
My arms shall hold you again
I shall take with me the love
From the ones here who have yet to follow
And tell those who wait , you are loved
Always

©J.C. Stewart~BarTendersBluesWolf
May 19, 2006.

Rebirth

Feeling Again
Warmth Returning
Peace Of Heart Returning
A Heart Beat At A Time
Rebirth Of A Feeling
As Each Memory
Comes Back Into The Light
The Sun Has Risen
On A New Day
A Long Time A Coming
Joy In Being
Courage To Love Again
Opening Of A Heart No Longer Cold
Come Closer
Tears Of Welcome
Loving For Who You Are
Sent From The Love At The Bridge
Lead Together
Needing Each Other
Meant To Be


©BarTendersBluesWolf

RIPPLES OF A MEMORY

Distant Memories Of Days Gone By
Rippling Through Time
Echos Of Another Place
So Clear, So Bright
Ripples Of Silent Silver Tears
Standing Tall and Proud
Gentle Wisdom in Golden eyes
Dreams Of Gentle Touches
Ripples Through The Soul
Rippling Colours Of The Rainbow
Surrounding Mists part
Your Image Is In My Heart
Rippling through Space And Time
Love Never Ending
Always Near
Always Dear
A Bridge Between Two Worlds
A Silver Thread
Never Ending
Always Joined As One


©BarTendersBluesWolf~November 28, 2005.

SHADOWS OF AN ANGEL

Shadows of an Angel watching over me
Gentle warmth always near and always dear
Shadows all around, gentle touches of angel wings
I hear you and see you in my heart
The glowing oranges of a sunrise behind you
Showing me that you are happy and healthy
Running and chasing the waves of love
Flowing gently under Rainbow Bridge
Filled with the healing power of a wish
For peace of heart for you my Angel
My tears flowed when I had to say good bye for now dear one
I knew was time for you to go home, you have earned your rest
Reward for a loyal and loving heart, always standing by
Shadows of a dream, shadows of an Angel Girl glowing
Joy in memories of the little puppy with the glowing eyes
Who became my closest friend in a heart beat, in a whisper
When that day of reunion comes my tears will flow with happiness
Silver tears will fall apon your silky fur
My arms and heart will be filled with love ever lasting
We will cross Rainbow Bridge together never to be parted
Until that day I feel the shadows of an angel forever near


©J.C. Stewart~BarTendersBluesWolf~February 25, 2006.

Silent Whispers In The Breeze

Silent Tears
Silent Questions
Are You Near?
Silence Echos
Never Ending Silence Of The Heart
Of The soul
Silent Breaths
Silence All Around, Never Ending
Wait a Faint Sound
Whispers On The Breeze
Whispers Of Love
Gentle Touches
Embraces the Soul
Holds The Heart safe
Warmth So Close
Questions Answered
You Are Always Near
Only A Heart Beat Away
Whispers in The Breeze
Iam Here


©J.C. Stewart~BarTendersBluesWolf

SILVER TEARS

Each Silver Tear Glows With Memories
Reflects The Love In My Heart
Healing Of The Heart and Soul
A Bond of Silver Light
Silver Is The Colour Of Joy
Reflects All The Colours Of The Rainbow
Adding The warmth Of Forever
Silver Tears That I Let Fall
For All To See
My Memories Of You Glow In Each One
Silver Healing Tears
Heart Of My Heart
Soul Of My Soul
I Cry For Joy
That You Are Always Near
Always Part Of Me
As I Am Of You
Silver Tears That Bind Us
Forever


©BarTendersBluesWolf~August16, 2005.

EYES OF LOVE

In my dreams I see your eyes glowing with love and feel you near
I see you in the clouds running free and racing the wind.
In the mirror of my heart I see your eyes looking back at me with all the love
I feel for you. I hear you whisper of the sweet memories that I hold dear
In my dreams you send the colours of the rainbow, so I can see you are happy and near
I still see in your eyes the person you know I could be and each step I take
I try to be that person. Eyes of love glowing in the night bringing peace of heart and healing.
You are the center of my heart and I feel your gentle touches as you ask me to find peace
Until that day of reunion feel my kisses sent to you on the warmth of the sun
My hugs in the colours of the rainbow. My heart whispers till we meet again,
Love for you always my Angel


© J.C. Stewart~~BarTendersBluesWolf~~February 23, 2006.

With These Hands

With these hands I held you near to my heart
gently stroking your golden silky fur
Your purr was the most beautiful music
soaring with the love we will always share
With these hands I kept you close

These hands had to let you go for now
This heart forever holds you in it
You are the center of my heart
Each beat answers your purr
From the bridge

My soul whispers there will come
a day that these hands will hold you again
Never to let go and your purr shall warm my
very being. Till that day I know
You are here

© J.C. Stewart~~BarTendersBluesWolf~~June, 2006.

Rainbow Dance

I gaze at your rainbow resting place and wish you peaceful dreams
I keep you near for in our dreams we touch again, floating on the stars
You are the face that is in my dreams as I call your name
Come to me my boy ease my heart and mind that you are near
To see you amongst the loves of my heart family, never alone
Dream glances of peaceful angels of the Rainbow.

I awaken from joyful dreams of seeing you standing strong
To gaze at your Rainbow resting place, Till we meet in our dreams
When the stars come out and guide me to you. I wish you good morning
My gentle boy. God holds you safe in the palm of his hand
Till my arms can hold you , never to let go.
Held in my heart, in dreams we will always touch.
Rainbow dance of reunion.

Till we cross together my boy.

©J.C. Stewart~*~June 19, 2006

Wings of Angels

Love is on the way on the wings of angels
Feel the gentle brush of silver wings
Gently caressing your cheek
Heavenly voices singing
Calling out to you, golden voices
Pure true love of an angel
Heavenly images in the Rainbow

Love on the wings of angels
Feel it filling your heart
Touching your very being
Whispers of memories shared
Songs of what will always be
Glory in being one always

Gentle breezes carry your dreams
Of reunion on the tail of a balloon
Colours lighting up the sky with hope
Dreams that will be

Dream a dream of Angels
And they are there and you touch
Again with whispers of a promise
That will be, reunion.

Love is always on the Wings
Of the angels of the Rainbow.
Always and forever
Around you

Jack3, June 22, 2006

Rainbow's End

I will wait for you, until the
time comes when we will be
together again. I will meet
you at the rainbow's end
where the sky touches
the earth.

Until then I watch over you.
I feel the love you have for
me in each tear you shed.
I hear your voice speaking
to me from your heart.


When you question if we will
be reunited, know it shall be.
We are meant to be as one
forever.

Until the colours of the rainbow
beckon for you to follow. I take
each step by your side. Even
though you can't see me i am
there.

Let healing touch your heart
let the silver tears wash the
pain away. For I am just
around the corner where your
heart dwells.

Remember reunion will be
at the Rainbow's end.

©J.C. Stewart Aka
BarTendersBluesWolf
April 2, 2008


Music~*~While You're Sleeping I'll Watch Over You~*~